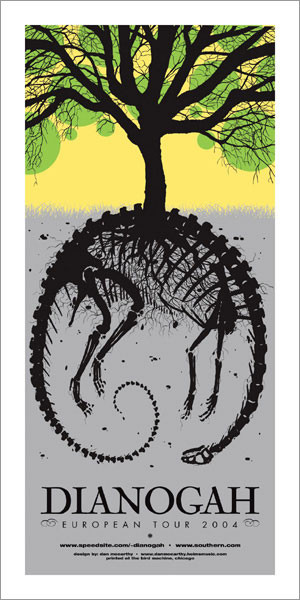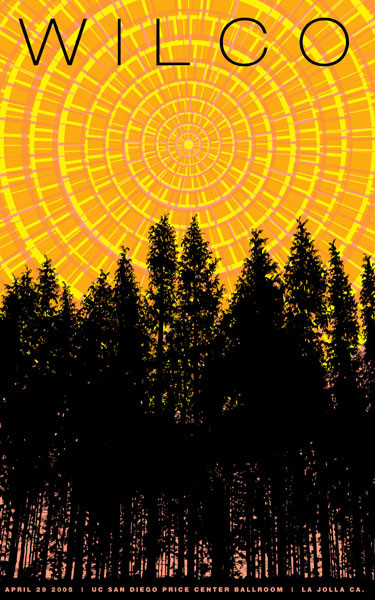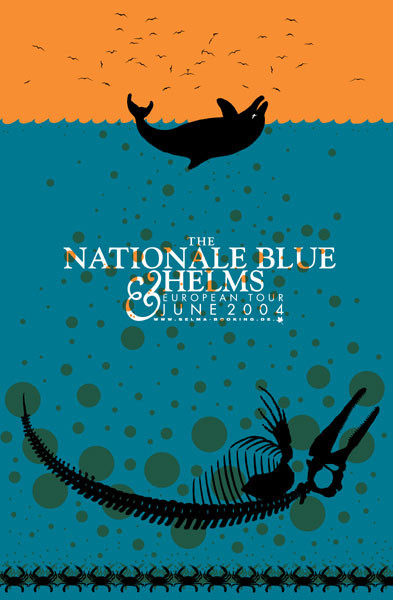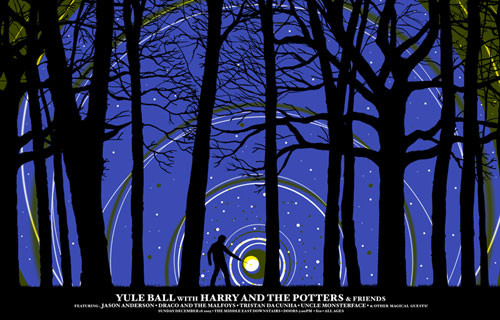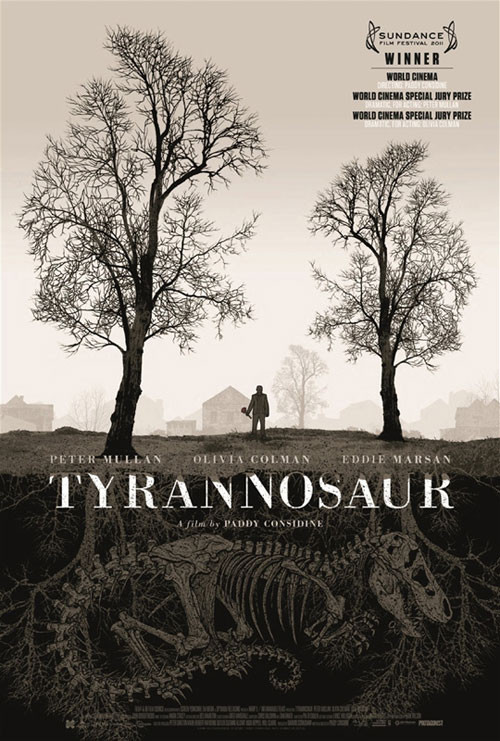 This superb new UK poster for Paddy Considine's Sundance award-winning Tyrannosaur is by screenprint artist and gig poster designer Dan McCarthy (noted as "one of Paddy's favourite artists" on the actor/director's website). Though the film is not at all about dinosaurs—rather it is a dark Scottish drama about a violent widowed alcoholic (Peter Mullan) and his relationship with a woman who runs a charity shop (Olivia Colman)—McCarthy translates the title into intimations of terrible impulses buried beneath the surface of everyday life.
Unusually monochrome for McCarthy, the poster nonetheless is very much of a piece with his other work, which repeatedly features dinosaurs and trees (note how the same tree is repeated three times in the Tyrannosaur poster) and telephone poles. I love the gorgeous silkscreen he did last year for the Alamo Drafthouse screening of the 1925 The Lost World—his only other movie poster as far as I know—but there are other designs of his that, with their buried skeletons beneath the ground, are even closer to theTyrannosaur design.

You can see more of McCarthy's work on his website and read a 2010 interview with him here. Tyrannosaur opens in the UK in October and Strand is set to release it in the States.
--------------------
不来也不去
回复